BUCKWHEAT BAY- "BAY"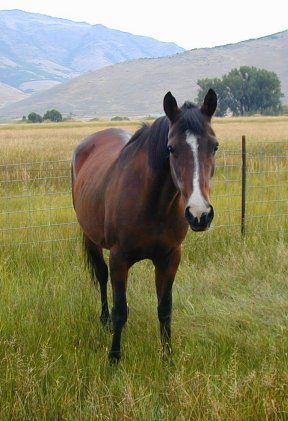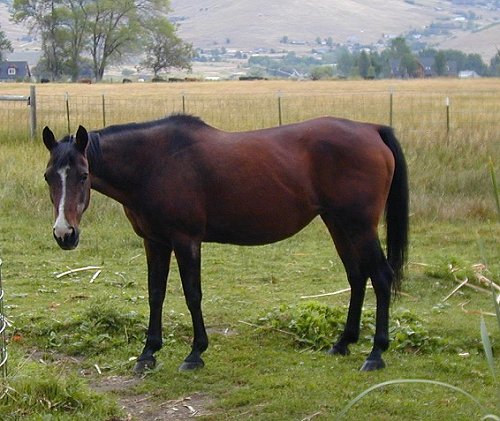 I LOVE YOU BAY!


BAY THROUGH THE YEARS-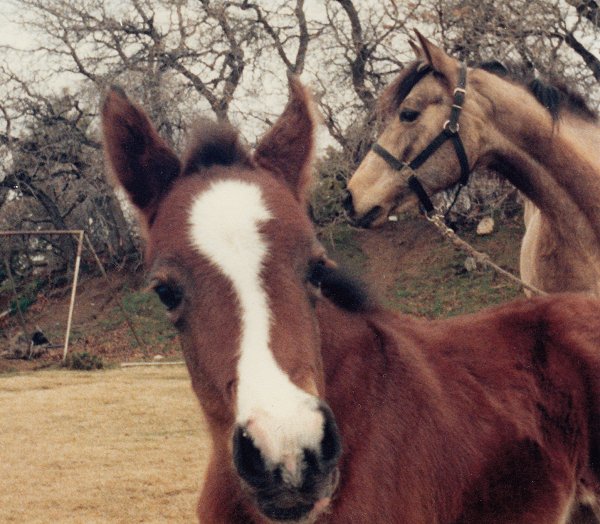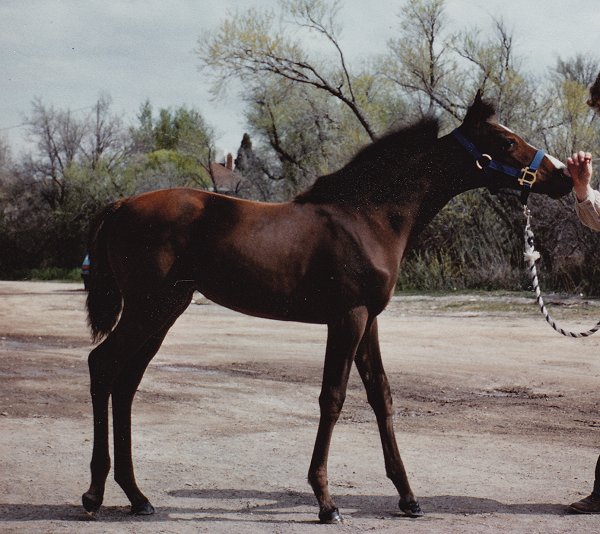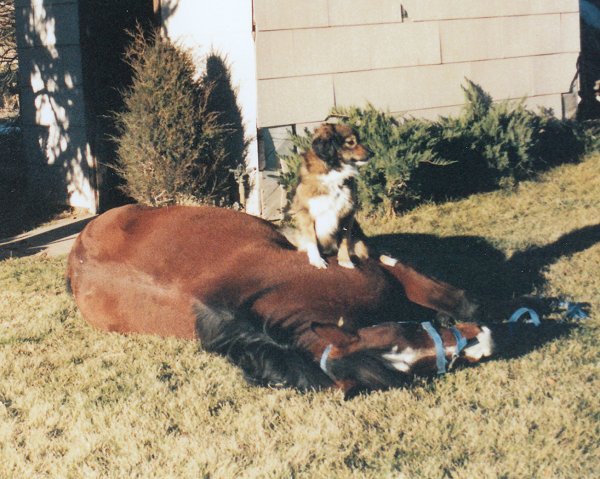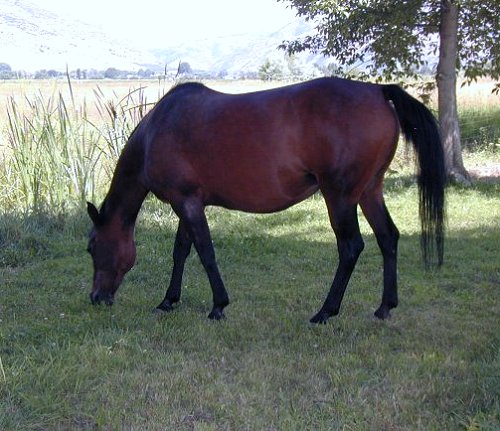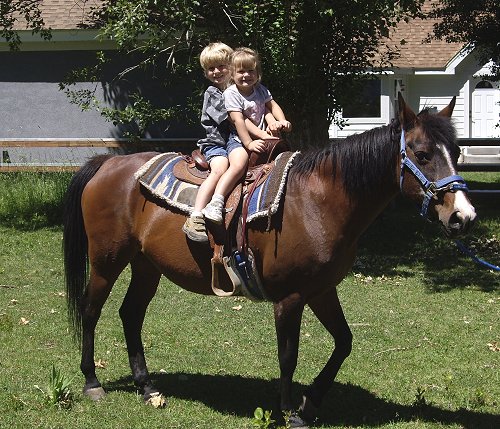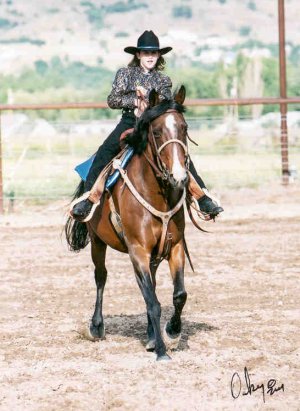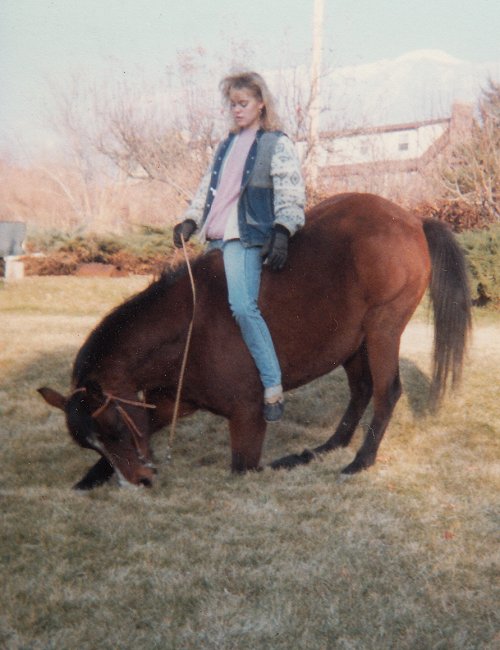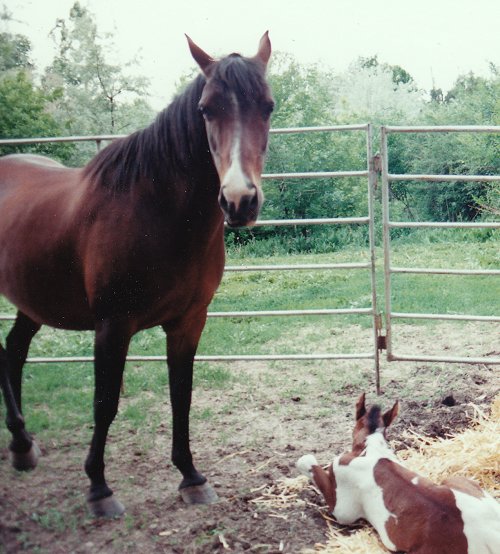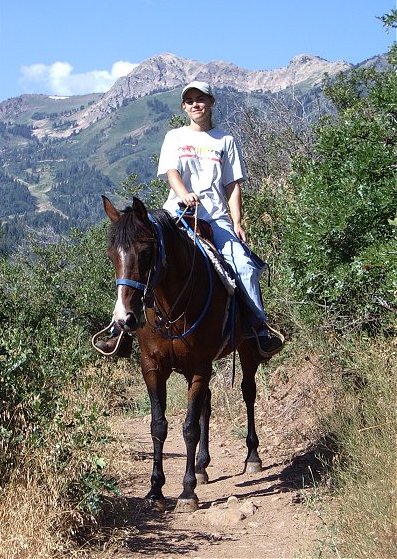 BAY'S FOALS-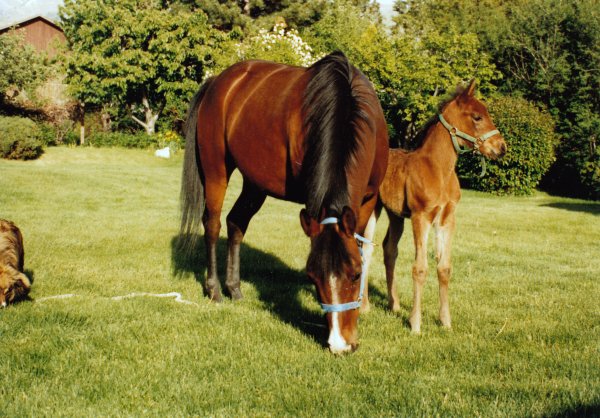 Bailey
Bay's first foal- a registered 3/4 arabian filly.
Her sire was a son of Probat
Bailey had her mommas friendly personality.
I was so happy when she was born.
I loved having a "baby Bay" around.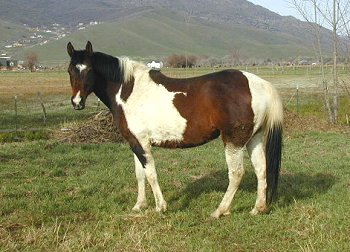 Miss Whisper Checks - "Plum"
The second of Bay's three foals
A registered painted Quarab
She exemplifies what I strive for in my foals
with exceptional disposition, conformation and color.
She is 15.2 hands tall, and is a great trail horse.
Plum now resides in California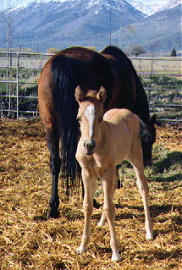 That's My Golden Kyd - "Pesky Boy"
1998 Dun Quarab colt
Bay's last foal
(Triangle Sugar Bar X Buckwheat Bay)
Outstanding personality and disposition.
He liked to follow his human friends everywhere,
which we didn't mind at all.